Brace yourselves for two scoops of slapstick, folks! Nasty Drew & That Harder Boy: The Mystery of the Family Jewels is a side-splitting production packed with hilarious one-liners and perfectly-timed comedic delivery. Don't miss these five quirky (and soon-to-be classic) quotes from the show.
#1: The "Very Queer Indeed"
#2: The Pearl Clutcher
#3: The Easily Distracted
#4: The WTF
#5: The Red Scare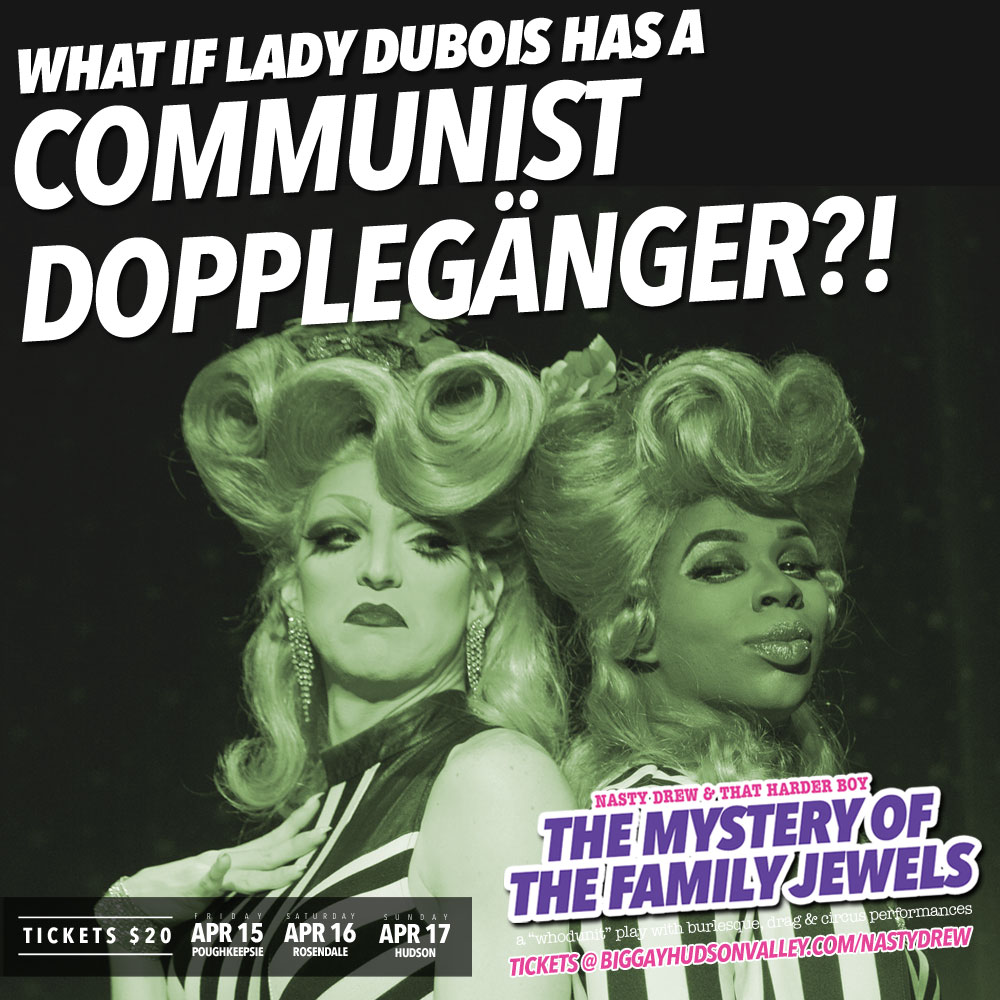 Don't miss this show's three-city tour as it hits the Hudson Valley this spring.
Poughkeepsie  |  Canvas  |  305 Main Street
Friday April 15th @ 9:30pm
Rosendale  |  Rosendale Theatre  |  408 Main Street
Saturday April 16th @ 9:30pm
Hudson  |  Club Helsinki  |  405 Columbia Street
Sunday April 17th @ 7pm
[fbvideo link="https://www.facebook.com/biggayhudsonvalley/videos/10153564656663869/" width="580″ height="" onlyvideo="1″]