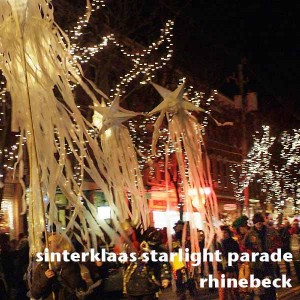 As many of you are likely aware by now, today the New York State Senate voted against creating Marriage Equality for all New Yorkers. You can read the full story online in the Albany Times-Union.
Yes, this was very disappointing news for those of us that have worked so hard over the last year to try and make equality a reality, we must not let today's decision soften our resolve.
We will get Marriage Equality passed in New York. Today's vote with 38 "No" and 24 "Yes" votes, gave us a better idea of who we need to work to replace in the State Senate. Locally, Senators Bonacic, Saland, and Larkin, were all disappointments who chose to let their personal religious beliefs dictate their work in the State Senate.

We cannot forget this in 2010. Larkin, Bonacic, and Saland don't represent the beliefs of their constituents, and we need to vote them out of office. Interested in running for politics? Well, now is a great time to consider running.
Stay tuned, because in 2010 BGHV will roll out a new political effort focused on electing more of our LGBTQ into elected offices in the Fall.

For more information on what we can do next, please visit Marriage Equality New York's website.
---
Friday December 4th
EscapeMaker.com Winter Getaway Expo @ Mid-Hudson Civic Center, Poughkeepsie @ 12p to 7p
Looking to plan your next getaway?  Stop in to take advantage of free admission, the best deals in local travel around…and did we mention more amazing door prizes than you can shake a stick at?  The show continues on Saturday from 9a to 3p.
Alix Dobkin Reading @ The Open Studio, Catskill @ 4p to 6:30p
Reading from her new book "My Red Blood", Alix Dobkin will be at The Open Studio at 402 Main Street.  $5 gets you in the door for the reading and concert.  After the show, head over to Doubles II for dinner & drinks with the crew!
Women's Meet-Up Happy Hour @ Truman's, New Paltz @ 6p
Join Pam & the gals of the Hudson Valley Lesbian & Bisexual Professional Meet Up Group for their weekly happy hour.
Mid-Hudson Valley Happy Hour @ Chill Wine Bar, Beacon @ 6p
The Out@IBM crew invades Jim & Patrick's Chill Wine Bar for tapas, libations and a sassy good time – drop by and join them!
Celebration of Lights Parade, Pougkeepsie @ 6:30p
Kick off the holiday season in Poughkeepsie for their community parade featuring community groups and puppets and capped off with a tree-lighting ceremony and fireworks in Waryas Park.  The parade kicks off from the Bardavon Theater on Market Street – swing back afterward to catch a screening of "Mary Poppins" on the theater's big screen at 8p for only $5!!
World AIDS Day: An Evening of Remembrance @ The Hudson Valley LGBTQ Center, Kingston @ 7p
The Hudson Valley community is invited to show their support of World AIDS Day, celebrated on December 1st, by sharing their pictures and stories on this evening of celebratory remembrance.  Sections of the AIDS quilt will be on hand at the Center, so come by and share your experiences.
---
Saturday December 5th
Matthew Pleva Opening @ bluecashew, Rhinebeck @ 2:30p
In commemoration of the holiday season, local artist Matthew Pleva unveils his whimsical, wood cut-reminiscent window installation at bluecashew on Montgomery Row with a reception and lead up to the Sinterklaas parade down Market street.
Snowflake Spectacular! @ Town Community Center, Beekman @ 2:30p to 5p
"Make a Wish, Fill a Wish". Tell Santa what you're hoping for, and bring a present for the "Make a Wish Foundation". Write a wish for the world on a snowflake for the town tree. Visit with Santa and his reindeer.
Christmas Tree Lighting @ LaGrange Town Hall, Lagrangeville @ 4:15p
Arlington High School Brass Ensemble, carols and cookies. Santa visits and Scouts decorate the tree. Rain date 12/6.
Decemberfest, Pawling @ 5p to 9p
Santa & Mrs. Claus bring the reindeer into town to light the community tree.  Join your friends and neighbors for cookies, cocoa and caroling.
Tree Lighting, Red Hook @ 5p
The village tree will be lit at Village Hall to the tunes of carolers and merry chuckle of Santa Claus (riding a fire engine, of course).
Christmas Tree Lighting Ceremony @ Schlathaus Park, Wappingers Falls @ 5p
Santa Claus arrives on a firetruck with gifts for all the kids. Live music, tree lighting help by Soccer and Little League kids.
Festival of Lights @ Tymor Park, Lagrangeville @ 5:3op
Grand lighting of more than 125,000 lights. Fife and drums and carols accompany the ceremony.
Sketchbook – New Work by Matthew Palin @ Swallow, Hudson @ 5p
Local artist Matthew Palin shows off his new suite of transfer drawing prints.  The opening is in conjunction with Winter Walk on Warren Street, so make a day of it in Hudson!
Holiday Tree Lighting @ Town Green, High Falls @ 5:30p
The charming village of High Falls rings in the holiday season with carols, soup, hot chocolate, cookies, and a visit from old St. Nick.  The fire department will also be hosting a toy drive, so please consider bringing an unwrapped toy to benefit children in need this season. 
Sinterklaas Starlight Parade, Rhinebeck @ 5:30p
Celebrating the Dutch version of a traditional St. Nick, the town of Rhinebeck hosts the famed Starlight Parade down West Market Street.  Volunteers and puppets are still being sought for the parade, so sign up for a night of whimsical fun that'll surely make you feel like a kid again.
Bear Happy Hour @ Truman's, New Paltz @ 6p to 9p
Join the Valley's bear community for a happy hour of drinks and – of course – snacks.
Holiday of Lights @ Town Hall, Stanfordville @ 6p
Parade of lighted floats; lighting of the town's holiday tree; visits/photos with Santa. Refreshments at firehouse. Sponsored by Lions Club & Ladies Auxiliary.
Drag Ball Hosted by Q.A.C. @ SUNY New Paltz, New Paltz @ 8p to 11p
SUNY's Queer Action Coalition features a drag show of amateur and professional proportions with local flavors Isis Vermouth, Lily Savage & Boston import Naomi Starr.  Held in the Student Union Building's Multipurpose Room.
Peep Show @ Truman's, New Paltz @ 10p
The boys of the Hudson Valley G-Maf & "Friends of Lovejack" are launching their newest monthly party – Peep Show – at Truman's.  Shadow dancers, a new lighting installation and the hottest tracks spun by Prephab mean this is the new party to be seen at.
---
Sunday December 6th
Stephan & Patrick's Open House @ 47 Sunnybrook Circle, Highland @ 1pm – 4pm
Big Gay Hudson Valley.com's creators are selling their home in Highland, and you are welcome to join our Big Gay Real Estate agents, Tim Hurley and Eric Amaral, for the open house on Sunday afternoon. Perfect for commuters looking for a new home just minutes from the Poughkeepsie Train Station, or a budding young family looking for a quiet neighborhood in Highland. Stop on by and check it out!
Holiday Open House @ Amenia Free Library, Amenia @ 2:30p
Get your photos taken with Santa, who arrives by fire truck. Activities and refreshments. Tree lighting to follow at 4:30pm.
Why She Plays: The World of Women's Basketball @ Nyack Library, Nyack @ 3p to 5p
VCS Gay Pride Rockland welcomes the author of this new book, Christine Baker, as she launches her title and discusses nationwide statistics and trends in women's basketball.  She'll be sharing her insight on the development and growth of this aspect of the sport over the last four decades.
Holiday Party & Tree Lighting @ Village Hall, Fishkill @ 3p
Kids enjoy crafts, storytelling, petting zoo, refreshments, and pictures with Santa before the Christmas tree is lit at 5pm.
Hudson Valley Out & About Holiday Gala @ Chill Wine Bar, Beacon @ 4p
HV O&A rings in the winter season with a gala gathering at Chill Wine Bar.  Celebrate with dinner, dancing & a cash bar.  The event's open to all!
Candlelight Walk & Tree Lighting @ Town Hall, Hyde Park @ 4:45
Walk in the candlelight procession from the Methodist Church to Town Hall where carols are sung and the Christmas tree is lit. Meet Santa Claus and enjoy refreshments.
Christmas Tree Lighting @ Town of East Fishkill Community Center, Hopewell Junction @ 5p
Santa Claus visits. Entertainment by the East Fishkill chorus, light refreshments before the Christmas tree lighting ceremony.
---