As the summer heats up here in New York, we are quickly approaching election season in November.  It might seem too soon to start talking about the election, although with issues like Marriage Equality cotinuing to be debated in Albany, it is now more important than ever before that New York State's LGBTQ Community work to elect pro-marriage equality candidates.
One of those to watch is Luke Martland – an openly gay candidate for the New York State Senate's 46th district in Albany County. He is running as a Democrat, and when elected this November, Martland will be only the second openly gay New York State Senator.
Martland is a 47-year-old attorney who graduated from Albany High School and Princeton. He then worked his way through Brooklyn Law School. He was an assistant district attorney in Manhattan, an assistant attorney general in New York, worked for the state Department of Criminal Justice Services and served in the Marine Corps Reserve.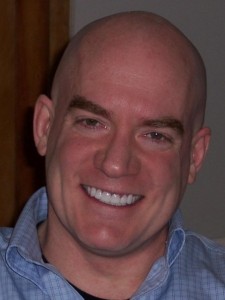 "I am a strong supporter of marriage equality and when I'm elected, I vow to make marriage equality legal in this state," said Martland. "To get marriage equality passed we need new leaders and fighters – State Senators who will not only vote for the law, but do all the hard work necessary to educate people and lay the foundation for victory. I have the energy and personal commitment to do this work. I will fight hard to ensure LGBT people and families win the equality they deserve."
Martland will also march and speak at the Hudson Pride Parade in Hudson, NY on Sunday, June 20, 2010 at 1 p.m. This will be a great chance to get out and meet the man who will hopefully be one of our new State Senators.
To learn more about Luke Martland, please visit his for Senate Web site or his Facebook fan page.