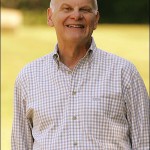 For those that have been following, recently the New York Legislature voted in favor of Gay Marriage. At this point, the bill moves on to the New York Senate – where, if it passes, it will be signed into law by Governor Patterson.
For those of us in Dutchess and Columbia Counties, we are represented by Steve Saland in the New York Senate. Steve Saland is a Republican who has been serving in the Senate since 1990.
Local residents that have gone online to sign petitions urging him to support Marriage Equality Legislation have begun to receive the following response from the Senator;
"Thank you for contacting my office regarding the Governor's Marriage
Equality Bill.
I appreciate your taking the time to share your position with me on this
measure, as I understand the importance of this issue to many New York
residents. Clearly, it is an issue which has generated a great deal of
dialogue, both in support and opposition.
While I supported the Sexual Orientation Non-Discrimination Act (SONDA)
and would certainly consider supporting civil unions, I have reservations
regarding the legal validation of same-sex marriages. I respect and
understand your position and hope you similarly respect that we have a
difference of opinion on this issue.
I, again, thank you for taking the time to share your thoughts with me
on this matter."
Please take a few minutes of your day and contact Steve Saland – either through e-mail or by phone. Please let him know that you support Gay Marriage and are urging him to do the same. If applicable, you can remind him that you are a registered voter and that his support or lack thereof will be remembered in the voting booth.
Senator Saland's E-mail:
saland@senate.state.ny.us
Albany Office Phone Number:
(518) 455-2411
Dutchess County Phone Number:
(845) 463-0840
Columbia County Phone Number:
(518) 828-1529
Thank you for taking the time to do this – please forward this link to all of your friends, post it to Facebook, Tweet it out to your followers, and ask them to please make this important call as well.